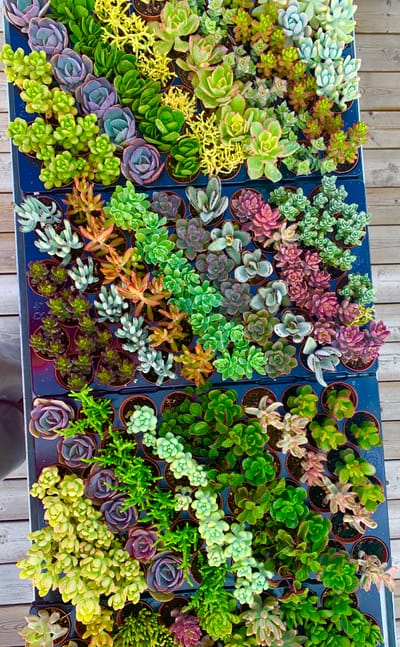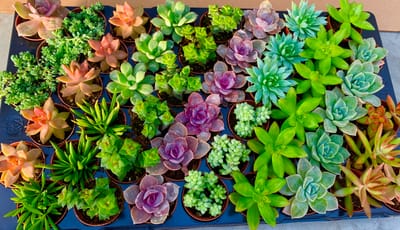 We sell plants for wedding favours in 2 1/4" size plastic pots and are sold in flats of 48 plants. $4.50 per plant and the entire flat must purchased ( half or partial flats not available).

We can ship clear across Canada!

The pictures above show the succulents in 2 1/4" pots. There are 48 plants in a flat. Pictured here are assorted different varieties,
Please note that the above pictures are just sample trays. Our selection constantly varies.
.
We will always text or email you a picture of the trays before shipping to make sure you are happy with the selection.